Are you over 50, into fitness and looking for easy to use fitness apps? Are you fitter than a 21-year-old gamer geek who rarely leaves their bedroom?
If so – well done.
Fitness for older adults is on the increase as we all like to look after ourselves but most of us like to look for guidance. Not all of us can afford a personal trainer so the wonders of technology are here to save the day.
For many older adults, the word "technology" can send shivers down the spine.
Don't worry we are not saying you guys over 50 are rubbish with technology…
But – we know there is a more common fear of tech when you reach this age group. That's why we have put a few ideas together for over 50s fitness geeks.
The following easy to use fitness apps which are available on all smartphones are more appealing to the technophobe fitness lover.
Here Are 5 Of The Easy To Use Fitness Apps For The Over 50s
Aaaptiv
If you also like music then Aaptiv combines music and fitness seamlessly into one great app. The interface is sleek and functional and offers 2500 guided workouts. Many of these are structured to help you achieve your goals.
Many workouts are updated every week and you also get access to a thriving and helpful community within the app.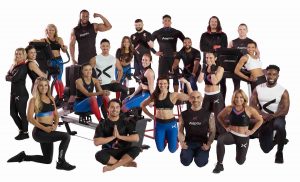 Aaptiv has made this app simple to use and you just need a set of headphones and a smartphone. The huge array of programs will help and guide you to health in days and they are offering a 30-day trial just so you can try it for yourself.
Aaptiv is one of the best available and the ease of use makes it so much more appealing to the middle-aged fitness fanatic.
Walking is supposed to be the best exercise you can get. Health experts recommend at least 30 minutes a day to remain healthy.
Walking can be good for heart and blood pressure and it's not too strenuous.
MapMyWalk is an app designed for those who want to keep healthy and fit without the sweaty gym experience that some loathe.
It's a mobile tracking app that tracks your walking. It also helps if you like jogging and running so it has various uses.
The app also has a good social interaction with other users. You can create challenges, get support and motivation from friends and users that have the app.
You can save your routes and trails within the app which is a great feature. if you live in a big city then the app will help guide you on many walks.
You can register on the website and create an account. You can plan your routes once registered and the app will store the routes for you.
MapMyWalk is a really useful app for those who like to stay fit but not into a fitness plan that is not too strenuous.



MyFitnessPal logs your calories and activities within the app that makes your fitness plan a little easier to keep track of.
The app combines nutritional information with your fitness plans so you can keep a log of the calories. You can search over 6 million types of food in the database which is a handy function.
Keeping a food diary is a really useful tool that the app offers and will help you achieve your fitness goals more successfully. Food is a prime element in your fitness plan and healthy lifestyle.
MyFitnessPal is also one of the easy to use fitness apps that tick the boxes for those who are a little intimidated by the latest technology.
Fitbit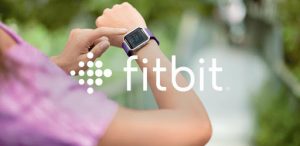 Fitbit is the most popular and well-known brand in fitness today. The watches are stylish, robust and really useful for tracking your goals.
Fitbit also has an app available that syncs wirelessly to the app on your smartphone. Now, this does sound very technical but once you get the hang of it, you will be a professional.
The app tells you about calories, how many steps you've achieved in a day and how you have slept overnight.
A combined sleep function is great and as sleep is so important, the information can help you see how you are sleeping at night.
There are many styles of watches to choose from with varied prices. Each one does the same job and even the basic watch can help you achieve your fitness goals.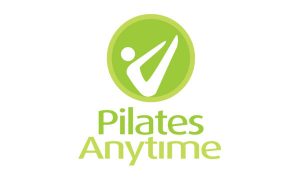 Yoga and Pilates are probably one of the most popular ways of staying fit and healthy for the older adult. Pilates is subtle movements that can help your whole body, even if you have back pains. The Pilates Anytime app will help with Pilates and Yoga and is available on the app store and very easy to use.
Pilates Anytime offers over 3000 Pilates videos for all levels of experience. New videos are added daily so you won't find it hard searching for the best plan for you.
You can stream the videos easily on the app or download them for offline viewing. The look and feel of the app are great although slightly cluttered in places.
The Pilates Anytime app is one of the most popular easy to use fitness apps for the over 50s as Pilates is very popular.
Check it out on the app store.



Why not train to be a personal trainer?
So there you go 5 of the best and easy to use fitness apps for the older adult. Some of you are quite possibly extremely fit and healthy and want to help others achieve their goals?
If so then check out ACE – Certified Personal Trainers. It's the American Council on Exercise and they will help you train to be a personal trainer.
There is a gap in the market for personal trainers for the over 50s so now may be a good time to adapt the skill.