The news is shocking everyone and the fact that Meghan Markle has Gray hair has sent shivers down the spine of many royalists.
Meghan Markle has Gray hair and Prince Harry is devastated. She has made a shocking announcement that this strand of hair could be a threat to Harry and Meghan's wedding in May until she can get a perfect match of color to disguise 2 gray hairs that she has grown recently.
She is due to marry Prince Harry who is devastated that Meghan wants to postpone the wedding but more devastated that she has Gray hair.
Harry stated in a recent interview "it's bad enough for me having ginger hair but for Meghan to have two strands of Gray hair, has sent shock waves through the family" It looked like he was going to cry because of this shocking announcement from Meghan today.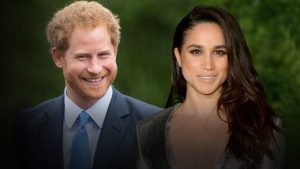 Due to reliable sources in the media, she was looking in the mirror and found two strands of hair sticking out from the front of her head which were whitish gray in color. She was so angered by the hair that she headbutted the mirror and had to be rushed to King Edward VII's hospital in Marylebone for treatment.
Prince Harry is willing to pay top money for a hairdresser to find the perfect matching color of Meghan's so the two strands can be dyed in that exact color. He said that he would test the strands under laboratory conditions to see if they are the perfect match.
He also announced the following chilling statement: "If the hairdresser can find the perfect match of color then they will get a cash bonus from me. If they can't then I will have to send people out to make them disappear which us Royals do on many occasions if we can't make things go our way"
Meghan also said: "this catastrophe needs to be sorted as soon as possible before the wedding in May as the photos would be ruined. Those paparazzi's have cameras that can pick up a gnat's testicle"
Many fans of the Royals have been devastated that Meghan Markle has gray hair and said that this is one of the worst omens the Royal family have had to go through. The fact that this could be a hindrance on Harry and Meghan's wedding plans is shocking
Let's hope that Meghan and Harry can solve this major issue in their lives and we do feel so much sympathy for them.
William and Kate are devastated that Meghan Markle has Gray hair and may postpone the wedding which was mentioned to us by a spokesman for the Royal family.  We will post an update as soon as we know that the wedding is still going ahead or not.
Let's hope Harry and Meghan's wedding goes ahead and a strand of hair will not affect any of the plans for the wedding in May.