At last, we can all relax now that this long-awaited picture of the royal baby Louis Arthur Charles has surfaced online and we have the image.
We simply can't contain ourselves due to the amazing news of the birth of the royal baby Prince Louis Arthur Charles on St Georges day of all days.
The news has gone viral across the world today with many people gasping for air with excitement over the breaking news. So many people are gagging to see the pictures of the baby.
A picture has been going viral of Prince William holding the baby and to our amazement, we are very lucky to have the picture right here and you can see it below.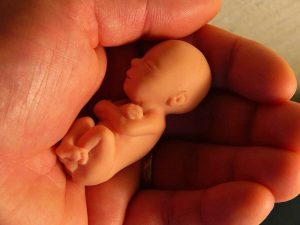 We spoke to Prince William today and he said "I couldn't believe I was holding Louis in the palms of my hand. He looks so 'ickle and cute and I was being so careful not to hold him too tight"
William was ecstatic over the birth of his little baby and was very hesitant of releasing this image due to the size of him.
He said "I have a feeling he may be a midget due to his size as the staff in the hospital said that he was a bit on the small size for a baby"
The couple was congratulated by the rest of the family and Prince Harry told the media that he was a little upset of the timing as the wedding to Meghan could be overshadowed by the birth of mini Louis.
William and Kate are in the process of asking some top companies who manufacture babies clothes and accessories whether they can be tailor-made for him due to his miniature size.
A few words were mumbled from a very tired Kate Middleton today and she said "I am so glad he popped out very easily but I am so worried he could get lost if we don't keep an eye on him"
We congratulate the royal couple with the birth of wee royal baby Louis Arthur Charles.
The Duchess of Cambridge and Prince William have welcomed their third child. A boy, weighing 8lbs 7oz, was born at 11:01 UK time.https://t.co/cl1onVzIEa

— Twitter Moments UK & Ireland (@UKMoments) April 23, 2018