If you like bizarre stories then you will like this one. Setting fire to ham is not advised unless you are highly trained…
Beverly Harrison who is 62 from North Alabama was staying at the Bomarr Inn, Athens during the month of March 2018 when she was caught setting fire to a pack of Ham and throwing it in the garbage bin in her room.
The ham was purchased by her family and presented to her as a gift and she then decided to set fire to the ham and throw it in the bin. The smoke then filled the room so she fled the motel with her pet dog.
Beverly did not make any attempt to alert the police or fire department so the fire ignited a can of butane in her room which exploded.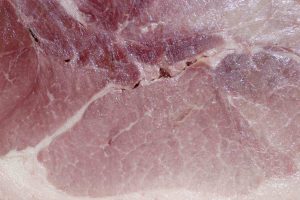 Apparently, the woman was living in the motel and was not very appreciative of her gift from family.
She said: "what the f**k am I going to do with a joint of ham" so decided the best thing to do was to ignite the ham in the bin.
The police say that she could easily get life in prison for this arson incident and the fact that she didn't alert any emergency service once she fled the motel, was also a criminal offense.