Just when you thought it was safe to live next door to a New York judge he breaks into your home and steals underwear.




A judge from New York has recently confessed to stealing neighbors underwear including panties and bras. He pleaded not guilty but confessed to stealing them on various occasions.
Robert Cicale who is a married man with 3 children has been given 15 years for stealing the underwear from his neighbor which we think is a bit harsh, to be honest. He should have got about 5 years and expelled indefinitely from his position as a judge.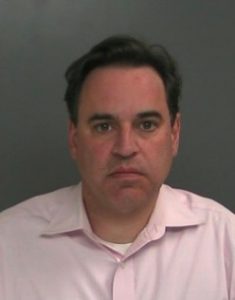 He would be continuously known as the "pantie sniffing judge" for most of his life which is a punishment that he deserves. This label, as well as 5 years in prison, should be enough punishment.
The house that he burgled was his neighbor across the road and the panties belonged to a 23-year-old who lived there with her parents. He stated the following: "I couldn't help the urges and just had to break in to steal those panties"
Apparently, he broke in while she was sleeping on one of the occasions. She awoke to hear someone in the room and after calling out "Hello" she realized that it was Cicale creeping quietly into her room like Nosferatu the vampire.
She thought it was Nosferatu until she realized it was New York's notorious "Pantie Sniffing Judge"
He was caught out because the 23-year-old girl described him which fitted his description. They also found her underwear in his home which was a dead giveaway.
Cicale was also made to write her a letter of apology. We would have made him return all of those panties to her which would hopefully be washed and clean. It just goes to show that you can't trust anyone these days and not even a judge.
What a filthy freak who needs this exposure on him so please do share, comment and like so this pervert can get the bad press that he deserves.
The video is below: