A South Carolina prison has recently been under investigation due to 7 inmates killed in riots, and there is video footage showing dead bodies.
17 other inmates were also injured in the riot. Luckily there were no injuries or deaths from any prison staff. The 7 inmates killed in riots were filmed by another inmate on his smartphone.
The riots broke out on Sunday evening at around 7:15 pm in 3 housing units. The prison houses some of the State's most violent criminals so it's not surprising that there have been multiple deaths inside the maximum-security prison.
There is video footage showing blood and dead bodies sprawled across the prison floor which is too graphic to show on here. We have images which are censored due to the graphic content.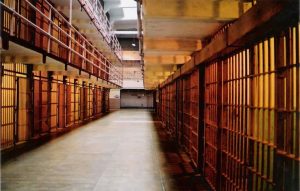 The riots were so bad that it took prison staff until 3 am on Monday morning to calm everything down. Do questions need to be asked as to why it was so hard to control the rioting?
The fighting was described as "multiple inmate-on-inmate altercations" and was over territory and money which resulted in 7 deaths which were caused by stabbings.
According to one inmate, the bodies began stacking up while guards stayed outside for hours. Should there be more armed, military-style prison guards to take control when situations like this happen?
I'm sure there will be plenty of Americans happy for these prisoners to be put down like rabid dogs if incidents like this happen on regular occasions.
Bryan P Stirling from the South Carolina Department of Corrections had issued a statement on Monday.
He stated: "We're going to gather a force that is safe for all our officers, and we're going to go in and we're going to take that dorm back with force. And if there's any resistance, we'll be able to put that resistance down immediately."
It looks like someone means business but these words come a little too late as 7 inmates killed in riots happened on Sunday when this action could have been implemented to prevent these injuries and deaths.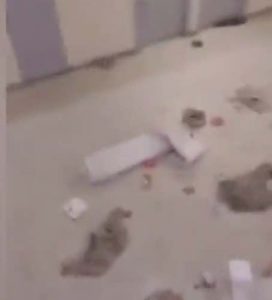 Read more from the The New York Times.