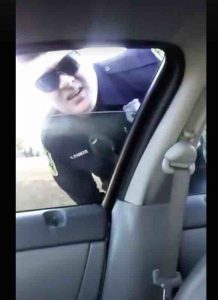 People vs Battle was mentioned by this lady in a viral video that has been circulating on social media for a few years now. What does it mean?
The video.
A
video
on Facebook has gone viral which features a woman from Henry County that was pulled over by police for a faulty tail light. The woman then refused to hand over her driving license because she had not committed a crime and stated 'People vs Battle' on various occasions. People vs Battle is a 40-year-old ruling in California which means that a traffic infraction is not a crime. This incident happened last year but the video has only just been circulating on Social Media. The video shows the woman refusing to hand over her driving license and the cops get very impatient towards the end and call for backup.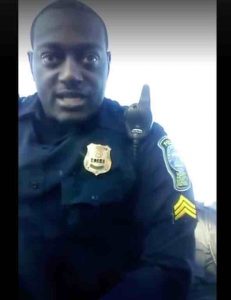 Once backup arrives, one of the cops decides to smash the driver's window after several warnings. The woman screams loudly 'I have glass in my eyes' and is then dragged out of the car to be arrested. The video then ends abruptly leaving the viewer on a cliffhanger.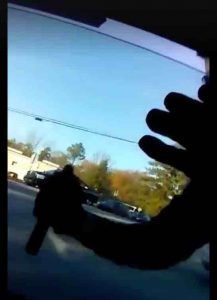 The woman was then taken to the hospital to see if she had any damage to the eyes or broken bones while being dragged out of the car. She was then taken to the county jail once she had been checked over at the hospital. The police were acting within the law so not one officer had been questioned over the incident. All of this chaos seems a bit extreme over a faulty tail light and it shows that the police can be a little heavy-handed at times. I guess it would have been much easier for the woman to hand over her
license
and there would never have been any dramatic arrest or smashing of driver windows. It all makes intense viewing though so thankfully she managed to keep the film rolling.
So, do you have to produce your driving license to the police on request?
The answer is no unless you have committed a crime and the police are under reasonable suspicion that you have done so. The
police
can ask for your driving license at immigration enforcement checkpoints or sobriety checkpoints where officers are randomly set up on roads to stop vehicles and check for drunk drivers, impaired drivers, and anything else that gives them the right to stop you. So unless you are not a criminal then you can resist showing your license. The faulty tail light is a tricky one as she was driving with a faulty light so the police had a good reason to pull her over. Asking for her license is another story and did she think that shouting "people vs battle' constantly would make any difference?
(please note:  you should never resist handing over your driving license at any time)
Follow Wotdahelldat on Instagram
@wotdahelldatofficial