In a recent episode of Sri Lanka's got talent the contestant starts off quite well until he headbutts a pile of, what looks like, roofing tiles?



We understand that health and safety in these parts of the world are nothing quite like they are in the rest of the world but this fall could have been avoided.
The video below shows a contestant on Sri Lanka's Got Talent. The three judges watch carefully while the contestant has hands like steel when his two assistants hit his fists with doubled up roofing tiles.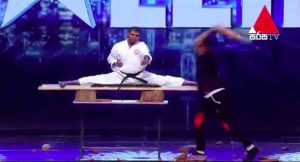 This goes according to plan until he grabs a dozen of the tiles and headbutts them while sitting with spread legs on a wooden plank resting on cement blocks. The force of headbutting the tiles sends him falling backward and almost landing on his head.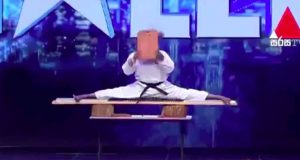 He is obviously concussed so his assistants pick him up while he looks rather fed up with the outcome. He stumbles to his feet and then tries to smash another load of tiles while failing miserably.
Amazingly the contestant gets into the next round as the judges feel very sorry for him. Maybe he should of double checked the stability of the plank of wood on those cement blocks? I'm sure that the UK and US versions would have been much more "health and safety" conscious.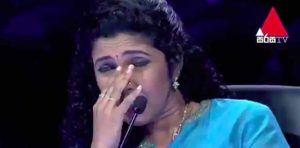 I wonder if Simon Cowell was watching this and squealing at the TV in shock and horror?
The video of the contestant and judges entertaining expressions are below. We wish him good luck in the next round and let's hope he pays more attention to the implications of not having steady platforms to rest his legs on.